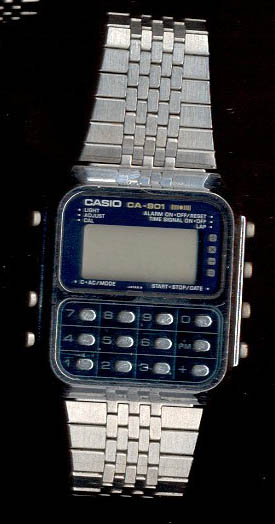 Casio CA-901 Multi-function calc with game mode, c. 1981.

Casio CA-90 Black plastic multi-function calculator watch with game, c. 1982.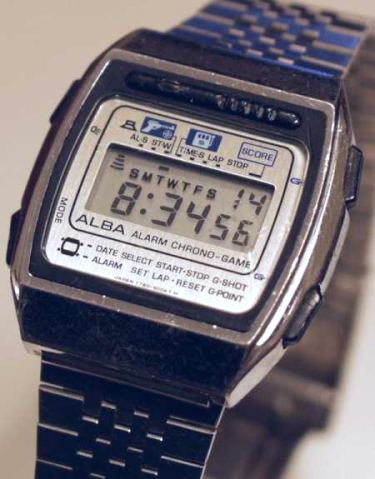 Alba Y827 Seiko-made watch with "Gunfight" and "Slot Machine" games; 1981.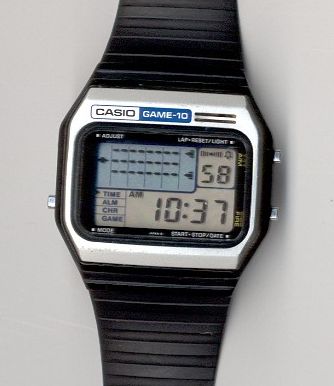 Casio GM-10 Casio's earliest "video" game watch. c. 1980.

Casio GM-30 1980 Sub vs. Ship game, alarm/chrono.

Casio GG-9 Golf Game Watch; c. 1984.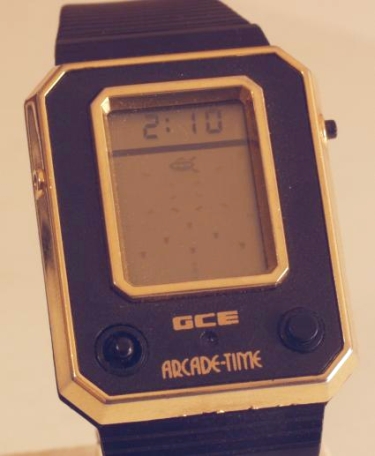 GCE Arcade-Time Amazing multi-game & alarm w/ joystick.

Chips Ahoy! Game Watch Chocolate Chip Cookie Star Trek Promo Space Attack Clone.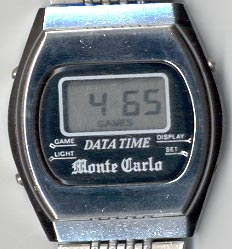 DataTime Monte Carlo Monte Carlo w/ 21, Blackjack & Dice games. 1970s.

Alba Y765 Mamagon "Dragon Lady" game watch.