Great Scott! Back to the Future character Doc Brown's watch of choice is the Seiko A826 Training Timer from 1983. The functions are controlled by a rotating bezel and a wired trigger that attaches to your finger. Can you think of a more fitting watch for the inventor of time travel?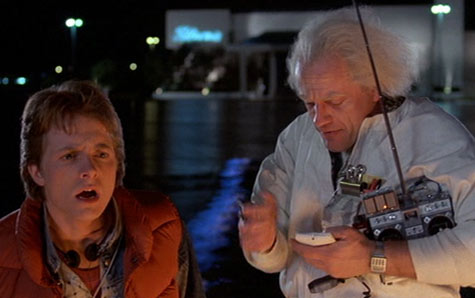 If you look closely, you'll notice Doc Brown is wearing a second watch–a silvertone calculator model on his other wrist. Could be an Armitron, Nelsonic or Advance…any ideas?

In Back to the Future, Michael J. Fox's character Marty McFly is also wearing a calculator watch. After analyzing the DVD and some catalogs from the period, we have high confidence that the time-travelling slacker is sporting a Casio CA-50.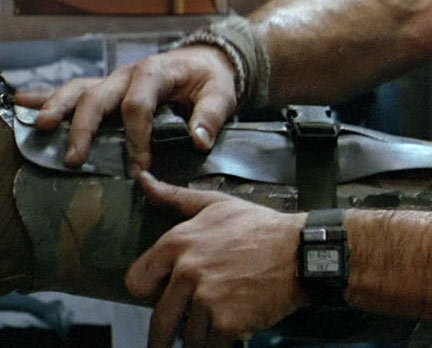 A few Seiko watches made an appearance in the 1986 film Aliens. Sigourney Weaver/Ellen Ripley is wearing a stainless steel A728-7000 Speedmaster and the android Bishop is equipped with the matte black A728-6000 Speedmaster. But if you take a close look at the Marines, you'll see each one is wearing a black Seiko S234-5000 Pulsemeter.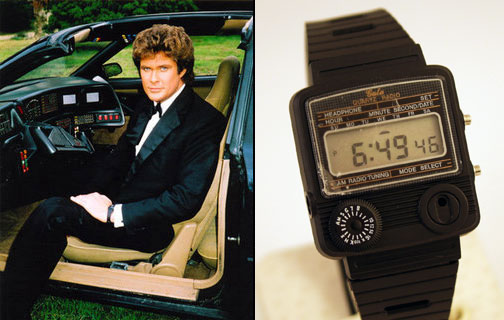 We receive many requests asking to identify Michael Knight's wrist communicator, the radio watch David Hasselhoff used to talk to his four-wheeled partner KITT on the '80s hit drama Knight Rider. The watch, cosmetically enhanced for the show is a Hong Kong made LCD model sold under a variety of brand names (Nelsonic, Gala, Advance, Quasatron, etc.). But this gadget watch is pretty neat in its own right–it has a built-in AM radio. Plug a set of headphones into the hole on the left and tune the dial…we recall this one being a great diversion in our junior high school Algebra class.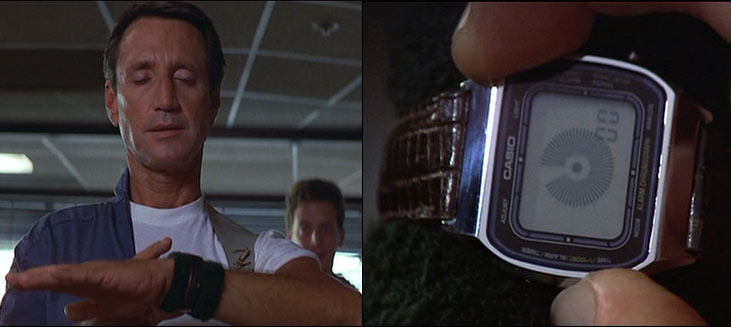 In the 1983 film Blue Thunder, Roy Scheider's character Frank Murphy is an ace police chopper pilot on edge. He keeps his sanity with a wristwatch…a Casio AA-85 to be precise.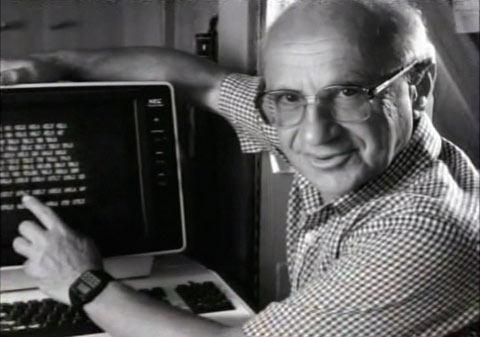 Nobel Prize-winning American economist Milton Friedman championed the idea of laissez-faire capitalism. He is considered one of the most influential intellectuals of the 20th century. His watch of choice? A Casio C-80 or C-90 calculator model.